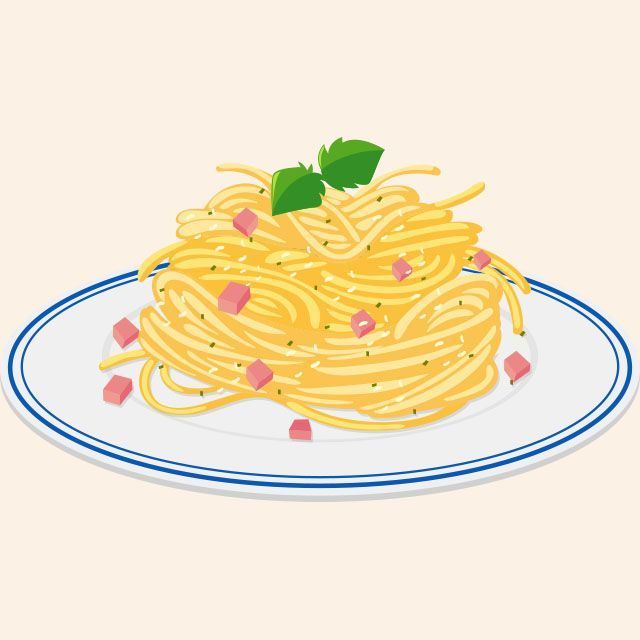 Hot, wiry, saucy and comforting on bad weather days! No wonder noodles is considered a favourite dish by many.
From two-minute comfort food to the main course in a gourmet meal, we love our noodles in every form.
There are plenty of options in Banglore to savour a bowl of noodles.
If you on a hunt for a perfect place to grab a steaming hot plate of noodles then scroll on because we just picked out the 5 best places in Bangalore, serving the most delicious noodles!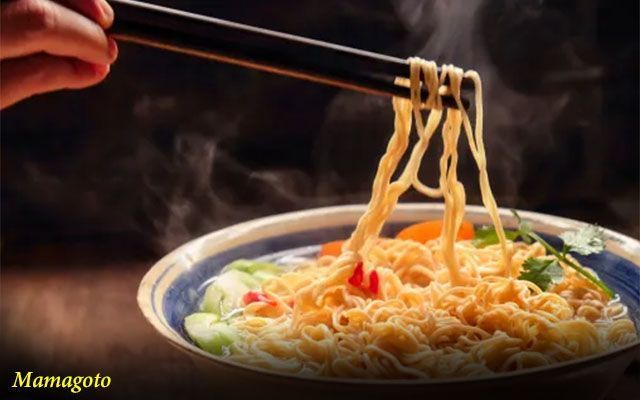 Mamagoto
Mamagoto is a good old spot for some authentic Pan-Asian cuisine. For all those who want to satiate their noodle cravings, Mamagoto is a good place to start. Their signature Chiang Mai Train Station Noodles noodles flavoured with coconut milk, burnt onions and garlic and cooked as a fusion of Burmese and Thai, served in the Khao suey style is simply sensational. Thai noodles prepared with tangy red sauce and stir fry udon noodles with chicken, prawns, and vegetables are other noodle options that will not disappoint.
Where: Indiranagar
Timings: 12 noon to 11:30 pm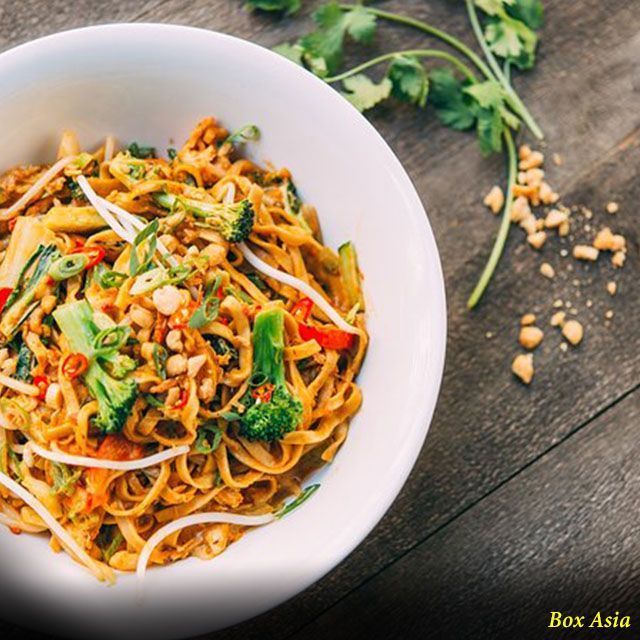 Box Asia
If you're looking for a pocket-friendly place to have noodles, then Box Asia is for you. A new restaurant that serves superb Asian food. Aside from the tossed Wok Noodles in box Asia meal boxes, they serve some drop-dead gorgeous noodle bowls which include the peanut buttery Malaysian Spicy Noodles and the classic Chilli ButterGarlic Noodles. An absolutely fantastic new joint for noodle lovers.
Where: Jeevan Bheema Nagar
Timing: Opens at 11 am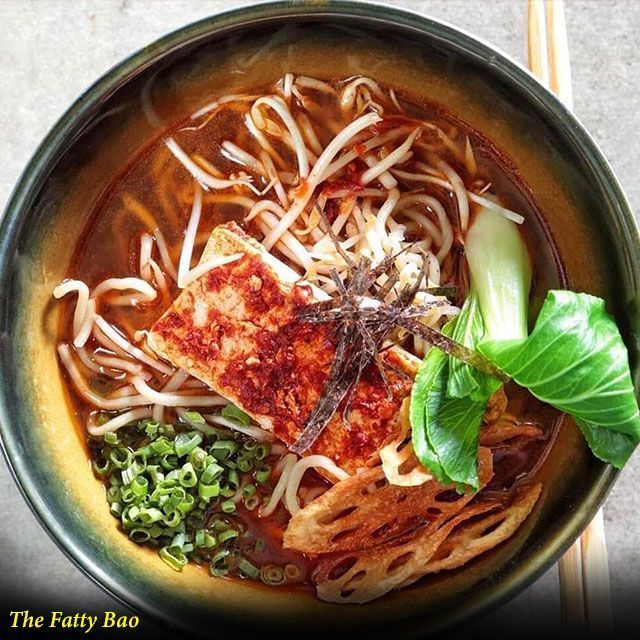 The Fatty Bao
While the Fatty Bao is a place known for some amazing sushi, there are some superb noodle options as well. Their spicy garlic veggie noodle bowl and the chilli basil noodles are the most ordered dishes here. Fatty Bao is known for serving black noodles – the Fatty Pho Ramen. Black bean noodles are a healthy, gluten-free alternative to regular noodles. It is great for digestion, heart health, and lowering cholesterol levels because it is a natural source of fibre.
Where: 2nd Main Rd, 7th Cross, HAL 2nd Stage, Indiranagar, Bengaluru
Time: 12 to 3 pm then 7 to 10:30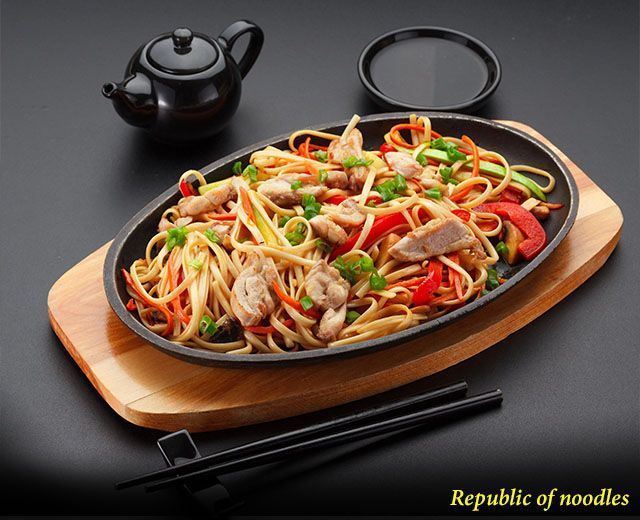 Republic of Noodles
With a name like that, you can be certain that their noodles are premium dishes. The restaurant, which is a part of the Lemon Tree Hotel, serves Thai and Malaysian cuisine.
They offer 13 exquisite noodle dishes and probably serve the best sea food-noodles combo in the city. The MHAD noodles at the Republic of Noodles are almost addictive. Named after the chef who came up with this unique recipe, the MHAD noodles is layered with both regular and crispy noodles and embellished with dark and light soy sauce, a dash of oyster, chicken mince and vegetables. A truly fantastic culinary experience.
Where: Lemon Tree Premier, 2/1, St. Johns Road, Ulsoor, Bangalore
Timing: 12 to 3 pm, 6:30 to 11 pm.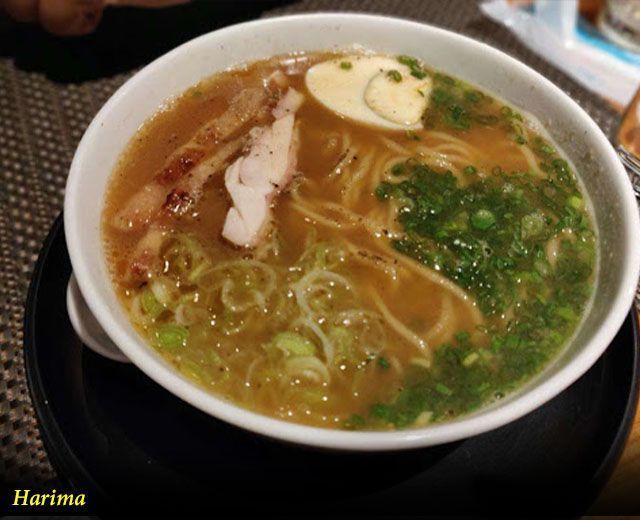 Harima
Harima is perhaps the city's oldest Japanese restaurant. A fine fine dining restaurant at that. They have delightful soupy noodles options on the menu. They serve cold wheat noodles called the udon noodles that is served with fresh soy fish sauce. We recommend their Shoyu Ramen or their stir-fried noodles seasoned with yakisoba sauce.
Where: 4th Floor, 131, Residency Rd, Ashok Nagar, Bengaluru
Timings: 12 noon to 11 pm.
There you've it. A list that should interest every noodle loving Bangalorean. Do you know of any places worthy of this list? If so, please let us know in the comments below.