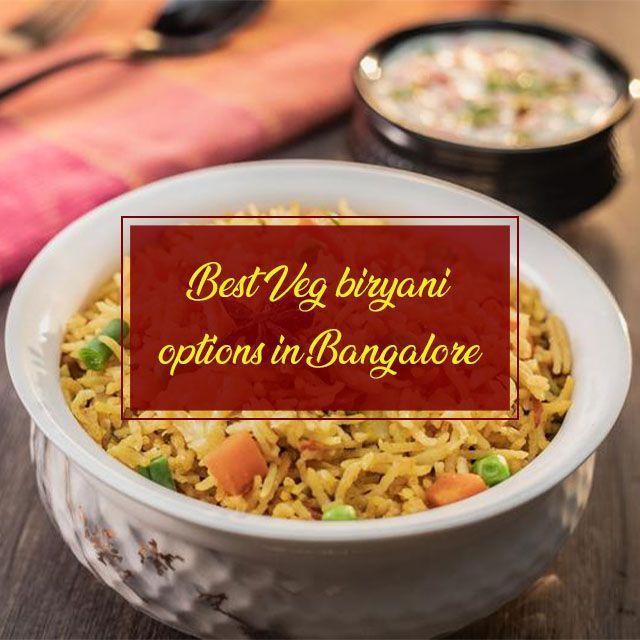 "Veg Biryani is nothing but a Pulao" or "there is no such thing as a veg biryani" are common jibes thrown at vegetarians when they do muster the courage to order a biryani. Carnivores often proudly declare that biryani is made exclusively for them and that the royal dish isn't complete without the meat. However, we respectfully disagree and believe that biryani is an all inclusive dish. It can be savoured by vegetarians as well.
Dear vegetarians. This list is for you. We open a window to the places that serve the best VEG BIRYANIS in Bangalore.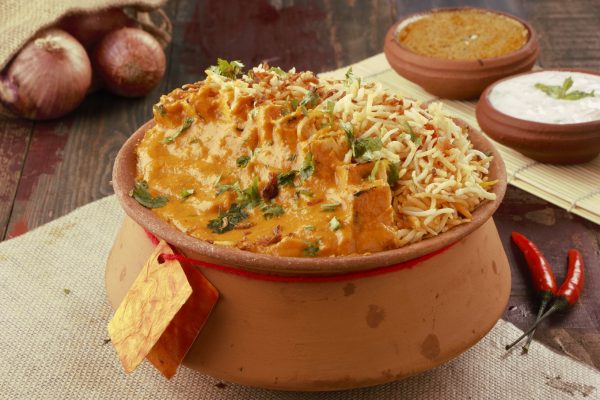 Potchef
The new handi biryani joint serves spectacular vegetarian biryanis. Specializing in dum cooking, Pot Chef's Hyderabadi vegetarian biryanis have a nice texture, aroma, and a vibrant colour. With a side of raita & salan it is an excellent meal.
That is not all!
Potchef offers two absolutely delicious paneer biryanis. Soft marinated paneer tikka on fine grains of cooked basmati will have you smacking your lips. If not, a serving of their butter paneer biryani would surely leave you craving for more. Creamy tomato paneer in delicious dollops of butter cooked dum with sprinklings of coriander and mint is just exquisite.
Potchef is a delivery only joint in JP Nagar. Order at potchef.in
Price: Rs. 230 to 250 for two people.
Only Take away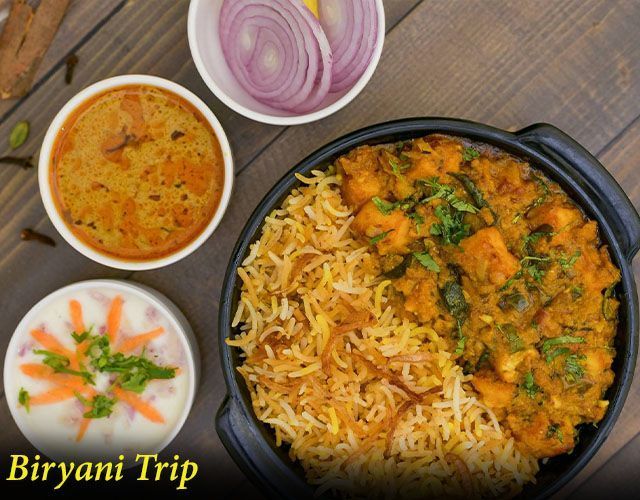 Biryani Trip
The conventional vegetable biryani isn't the only one on offer at Biryani Trip. This take-away only joint offers some sensational paneer biryani. There are two varieties on offer – a dum biryani with panner chunks or the paneer makhani biryani and the Paneer Makhni Bagara Biryani. The soft mouth-melting paneer in aromatic Basmati rice with just the right amount of spice is truly lip-smacking.
This place specializes in Andhra-style Biryani and a favourite among biryani lovers.
Where: Whitefield, Jeevan Bhima Nagar, Koramangala, HSR
Time: 11 am to 4 am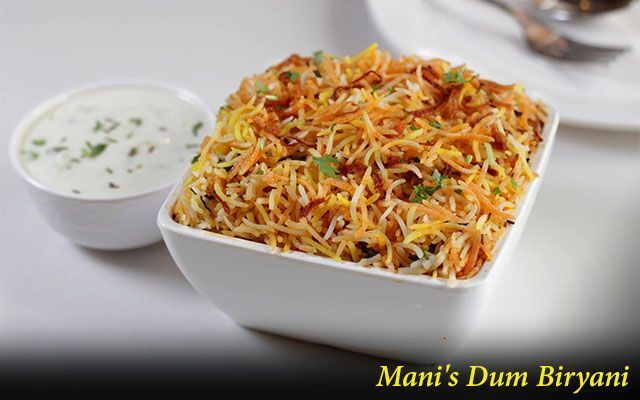 Mani's Dum Biryani
Mani's make their Dum Biryani in the unique Ambur style. Another unique aspect of this place is ordering your food in different portions – from half a plate to family-sized servings. Their vegetarian dhum biryanis are spicier than most and alongside a cup of raitha, it is an enjoyable experience. Ambur Biryani is made with short grain rice called samba rice which provides the unique texture.
Where: No. 88, K.K.Centre, Jyoti Nivas College Road, Koramangala 5th Block
Time: Time: 12:00 PM to 11:30 PM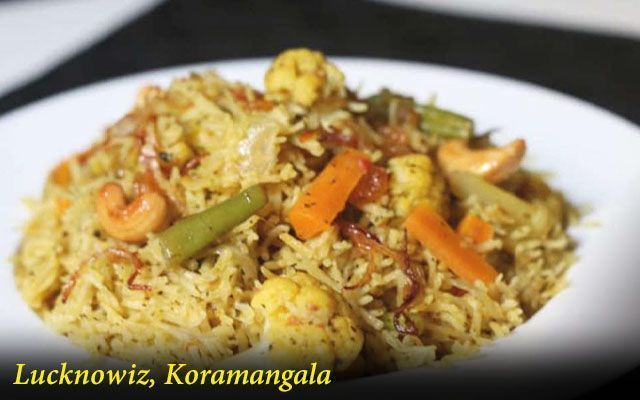 Lucknowiz
If you are a lucknowi biryani fan then Lucknowiz is the place for you. This place serves food fit for the Nawabs. Lucknowi Biryani is cooked with the Dum Method in a handi ,where the rice and vegetables are cooked separately and then layered in alternate layers, flavoured with rose and kera essence (ittars). At Lucknowiz, the Biryani is served in little pots.
Where: 1006, 7th Main, 80 Feet Road, Koramangala 1st Block.
Timings: starts at 11 am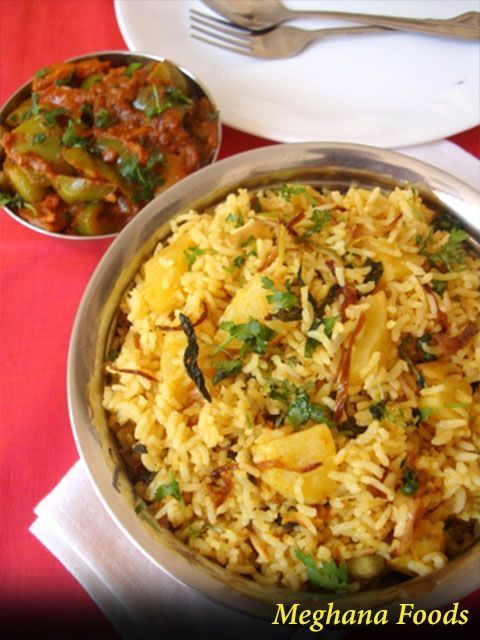 Meghana Biryani
Generous portions of Andhra-style Biryani at affordable prices is the USP of Meghana. Meghana's Biryani has a loyal fan base and there are multiple outlets in the city. Their vegetarian and paneer biryanis are adequate in flavour and taste.
Time: 11:45 to 4 in the evening and 7 pm to 11 in the night
Where: 52, 1st Floor, 33rd Cross Rd, near Cafe Coffee Day, 4th Block, Jayanagar, Bengaluru, Karnataka 560011
There you go. Try these wonderful vegetarian offerings. Do you know other biryani places that didn't make the list? Please let us know in the comments below.