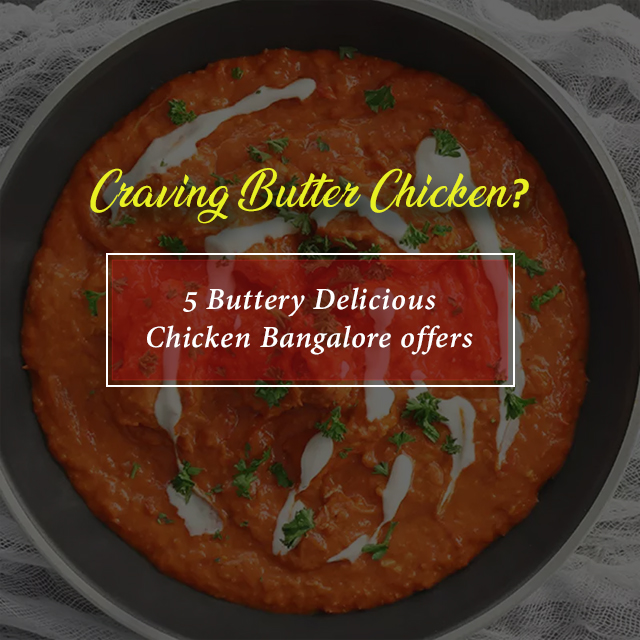 Butter Chicken. That grilled chicken cooked in buttery smooth and creamy tomato gravy with a host of spices and herbs. Sigh!
The texture of the meatballs is vital and when it is just right, the goodness of this sweet and spicy curry is hard to beat.
It is one of the favourite Indian dishes that has embellished our dinner tables for a long time now.
This much-loved dish has been improvised and has resulted in more lip-smacking recipes such as butter chicken pasta, butter chicken sandwich, butter chicken lasagna and even a butter chicken Biryani.
What does Bangalore offer in terms of variations in Butter Chicken? Read on to find out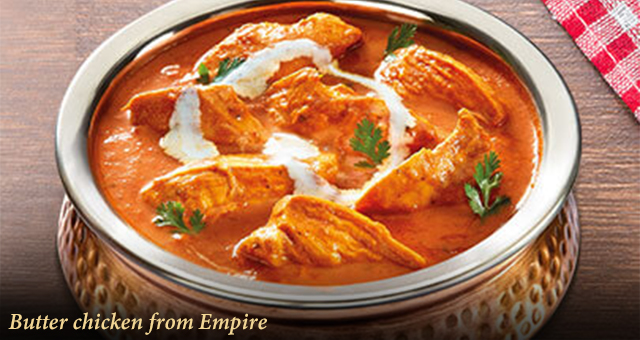 1. Butter chicken from Empire
This popular chain of restaurants serves Bangalore's guilty pleasure. Garnished with coriander leaves and swimming in oodles of melting butter, it is love at first bite . Usually had piping hot alongside naan or jeera rice, this butter chicken dish is finger-licking good. Top it off with some yummy lassi. Indulgence at its finest.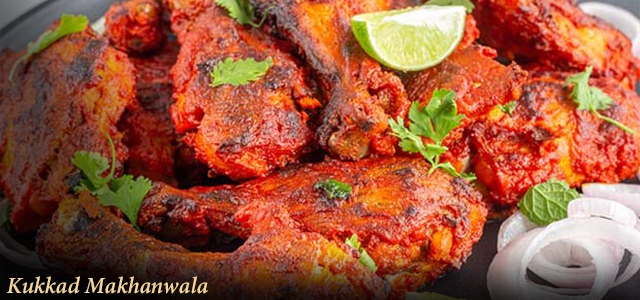 2. Kukkad Makhanwala at Oye Amritsar
Glowing in a slightly reddish hue, the butter chicken or the Kukkad Makhanwala at Oye Amritsar is one of the most flavoursome chicken dishes in the city. It is usually had with naan, paratha or even cooked rice. This is a must-have for all Butter Chicken fans. After all, what is a Punjabi restaurant without delicious butter chicken!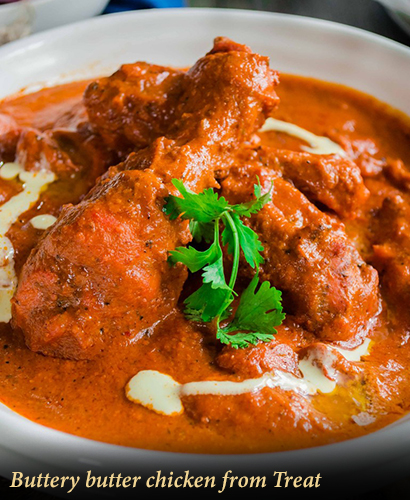 3. Buttery butter chicken from Treat
Aromatic golden chicken pieces in an incredible creamy curry sauce, Treat's Butter Chicken is one to savour! With garlic butter rice and fresh and hot Naans, this extra buttery dish is something you will have pleasant dreams about.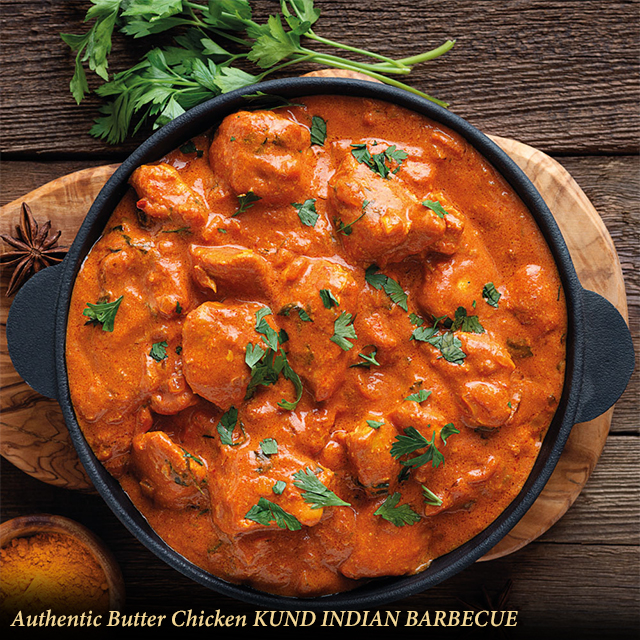 4. Authentic Butter Chicken KUND INDIAN BARBECUE
This tiny haunt on Indiranagar's 100 feet road is a favourite among chicken lovers. They serve some very satisfying North Indian khana replete with flaky Rotis or Khulchas. Their creamy Butter Chicken, in particular, will leave you content with a smile. The melting dollop of makhan does ramp up the decadence quotient of the dish.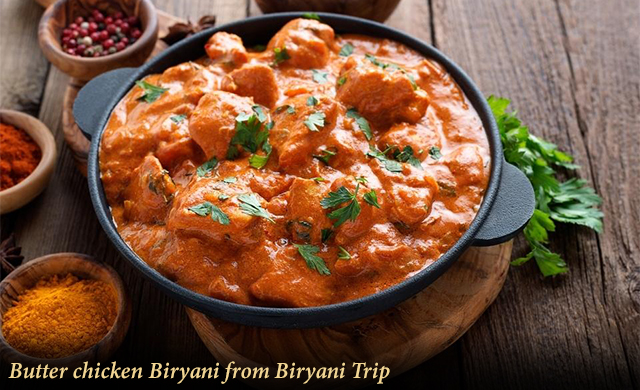 5. Butter chicken Biryani from Biryani Trip
Butter chicken biryani is a spectacular marriage of creamy butter chicken and imperial biryani. Biryani Trip's butter chicken biryani has a perfect butter chicken base, cooked and layered with golden fried onions, garnished with coriander and roasted cashews. Served with creamy raita and salna, this gravy rich biryani is simply irresistible.