You know you could win a round of Family Feud with "Parathas" as the answer to "What comes to mind when we think of Punjabi food?" Though the Punjabi versions are celebrated for their multi-layered generosity, the pedigree can be traced to various parts of the country. Manasollase, a compendium commissioned by fellow foodie and then Chalukya King Somesvara III, is the first non-medical book on food, which fondly accounts for a baked sweet unleavened dough known as Mandakas, the ancestors to our paranthas. The following places will reinforce Somesvara's delight for this multifarious Indian bread and its vastly innovated progenitors.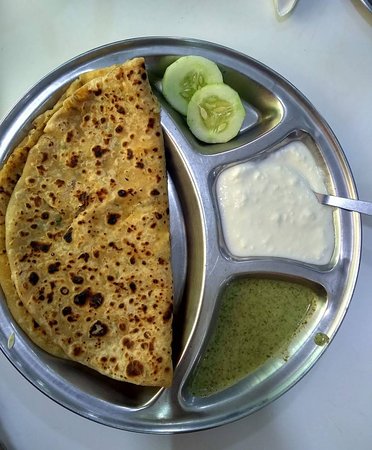 Paratha Plaza
What started as a quaint little joint in Koramangala now has multiple outlets that serve some delicious parathas. All the parathas at the plazas have quirky names. Try the 50-50 if you're undecided on aloo and paneer. Dil Bahar Dil has every little vegetable while the Forget Me Not is stuffed with Paneer, Gobhi and Capsicum that you can't help but reminisce long after having it.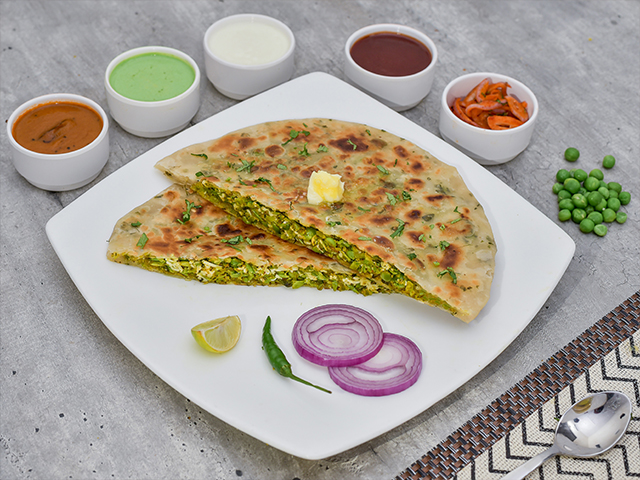 Paratha Envy
The delivery only place that serves delicious parathas that rivals pizzas. Exquisite chicken and cheese parathas that are made and packed with panache. The home-style aloo and paneer parathas do send you on a nostalgic ride with every slice. With wheat parathas in the menu for the health nuts, cheesy chicken parathas for those who seek indulgence and good old stuffed parathas for the loyalists, PE has it all.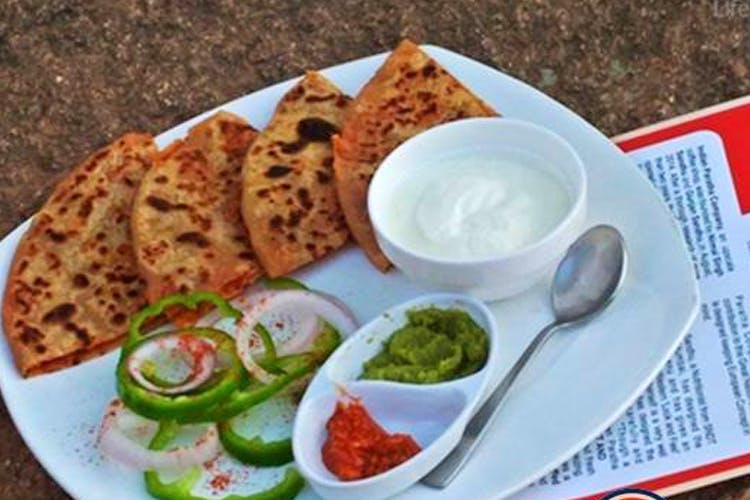 Indian Paratha Company
A much favoured haunt for vegetarians and paratha patrons on the Bangalore-Hyderabad highway. With farm fresh vegetables and in-house spices and paneer, this Paratha company does hit the right spot more often than not. From conventional parathas to their fancy open parathas interestingly rechristened as parathzzas and 'Q' parathas inspired from the Mexican quesadillas their menu does boast of multiple options.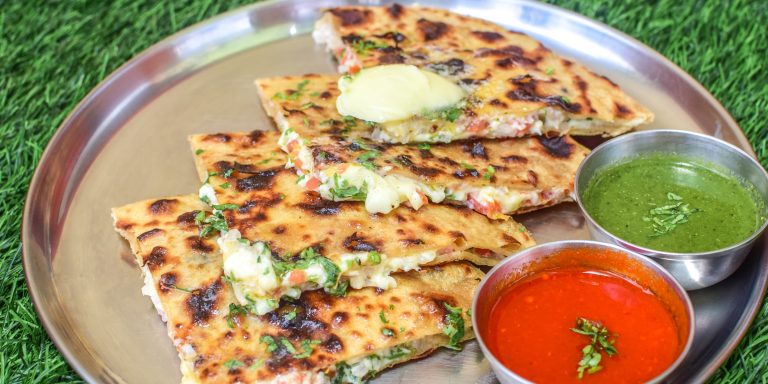 Kapoor's Cafe
The wheat paratha specialists. Served with sakora curd and tangy pickle, their parathas are simple and tasty. Their cheese burst parathas are a hit among kids and their palak parathas are much sought after.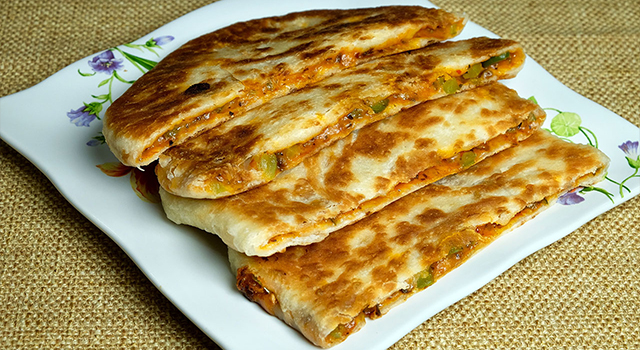 Desi Vdesi
The simple yet popular restaurant among the locals. While they lack variety, their regular parathas are consistently good. They serve A,G & P parathas and also have the channa or sattu paratha in the menu. When you're hungry, quick service and good taste is all you can ask for and Desi Vdesi ticks those boxes.
Delhi Food Point
A tiny eatery in Koramangala, that serves sensational Punjabi food. Their parathas are rich and filling, served with quite a bit of butter. We recommend their methi paratha and of course, their delicious mango lassi.
Parathe Wali Gali
Named after the famous street in Chandni Chowk, the Gali offers a scrumptious range of parathas. Homely, pocket-friendly and quick service are the biggest positives in this restaurant. We recommend their pudhina paratha and garlic chutney.
There you've it. Which of these places have you been to before? Did you try anything after going through the list? Did we miss out on any place? Do let us know in the comments below.