"Pizza is not a 'trend' it's a way of life"
Long before food delivery services became a rage, the only food associated with door delivery of food was Pizza. Pizza has been around (pun unintended) almost forever and it is everybody's go to option for a meal.
Movie nights, game nights, salvaging a date, appeasing your mum, treating a friend – Good Pizzas can work wonders in all situations.
The perfect meal to pick up on the run or even when you just want to kick back and relax with a slice, there's just something about a good pizza.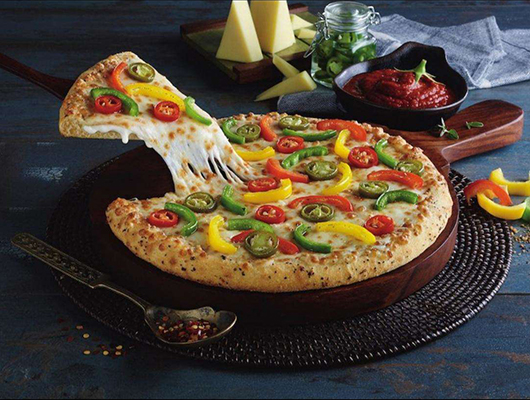 Alba
Thin is in! There are lot of takers for thin crust pizza these days as many feel the flavour, the toppings and of course the cheese is more evident in a thin crust pizza. Alba is famous for its thin crust goodness and exotic ingredients. With Ham and pineapple pizza and the Frutti Di Mare (a seafood pizza) their pizza menu is exotic and interesting. Their four cheese pizza is drool worthy too.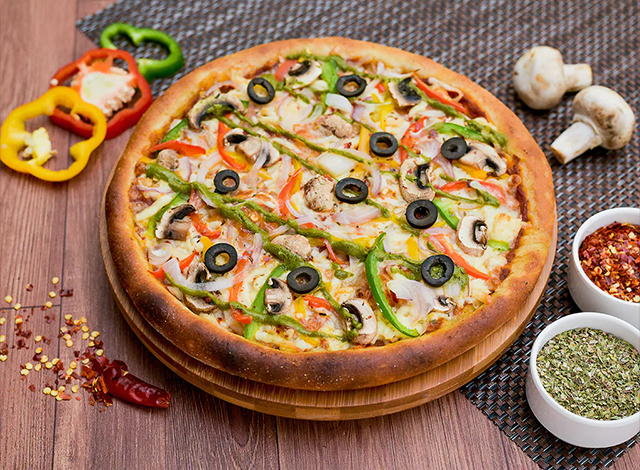 Ludos
If you're game for Pizza, you can always order from this newbie. Fun packaging and absolutely delicious pizzas. They've wonderful texture to their crust and quite the variety in toppings. Even the traditional Margherita pizza is served with a twist. The Indian flavored pizzas are top notch with a special mention to the chicken tikka pizza and the Andhra Guntur chicken pizza. Their pizza pies, Calzones deserve a mention too.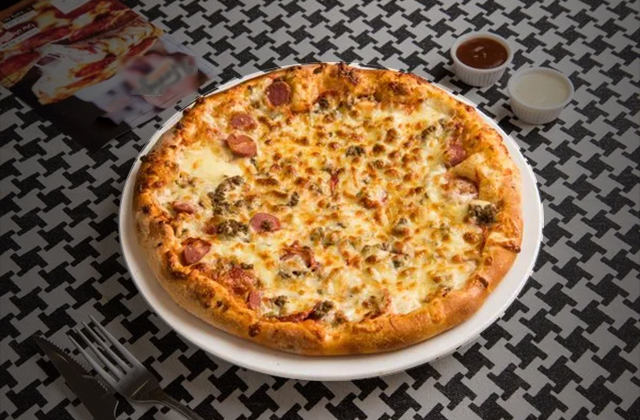 Vinnys
Vinnys is a popular pizzeria among vegetarians. One can choose their own toppings and their hand-slapped pizzas are uniquely flavoured and a delectable Indian take on the Italian classic. You can order different slices, play around with the toppings and eat to your heart's content. Don't forget their Tiramisu for dessert.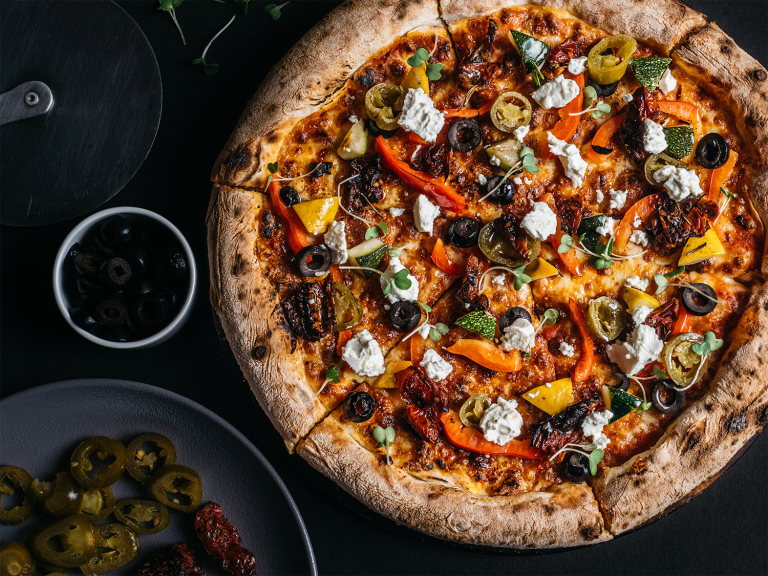 The Pizza Bakery
Woodfired sourdough pizzas. Its as authentic as it gets as they transport you to Naples with their Pizza. They have vegan options and some exotic meat options for the carnivores too! They do not use processed cheese and wheat flour is natural.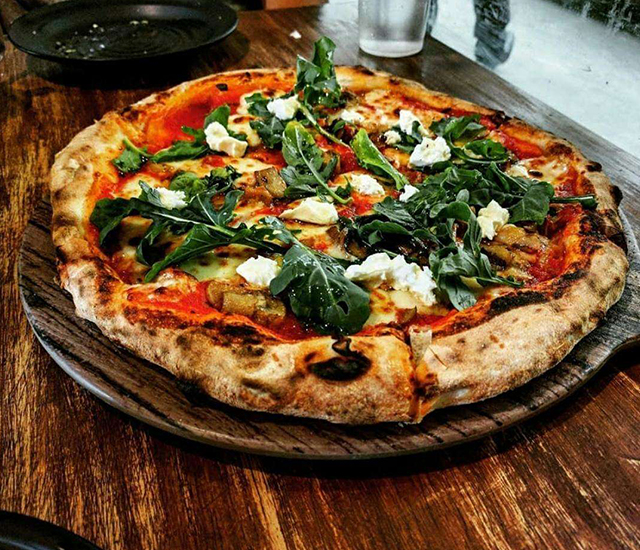 Brik Oven
Another place that make their own cheese. Brik Oven makes an event out of their pizza making. You could place a request and their talented chefs would spin the dough by hand and makes pizzas in an wooden oven.
Their quattro formaggi is much sought-after as is their Mad Cow pizza. Their sandwiches and milkshakes are great as well.
ORDER NOW !